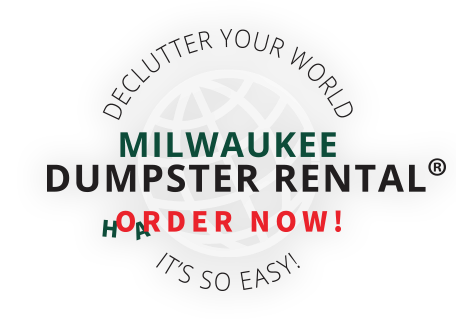 Dumpster Rentals in Oconomowoc, WI
Roll-Off & Lugger Dumpsters Available
When you need to rent a dumpster at the most affordable prices, Milwaukee Dumpster Rental is the company for you! We provide the best pricing on dumpster rentals in Oconomowoc for your waste management, junk removal, recycling, or construction debris clean-up needs.

Choose from lugger and roll-off dumpsters in a wide range of sizes to fit your particular project. No matter if you're cleaning the junk out of your garage or you're working on a large construction project, a rental from us makes the whole process much easier.
Save $20 when you order online!
Available Dumpsters for Rent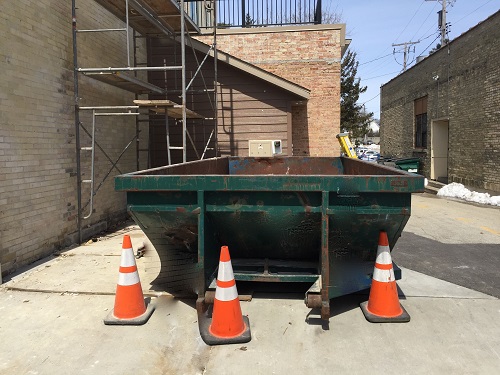 | | | | |
| --- | --- | --- | --- |
| Size | Type | Capacity | Price |
| 8 Yards | Lugger | 2 Tons | $450* |
| 10 Yards | Lugger | 2 Tons | $455* |
| 12 Yards | Roll-off | 2 Tons | $460* |
| 15 Yards | Lugger or Roll-Off | 3 Tons | $480* |
| 20 Yards | Lugger or Roll-Off | 3 Tons | $495* |
| 30 Yards | Roll-Off | 4 Tons | $525* |
| 40 Yards | Roll-Off | 4 Tons | $640* |
*Save $20 when you order online!
Rent a Dumpster For Concrete Removal
Milwaukee Dumpster Rental provides easy dumpster rentals for concrete. Our dumpsters allow you to dispose of heavy materials, including asphalt and pavement, from your construction or restoration project in a safe manner. Choose from a variety of dumpster sizes to find the perfect one for your project. Keep your items separated to avoid added tonnage costs.
Discounted Dumpsters For Roofing Materials
Milwaukee Dumpster Rental offers dumpster rentals for roofing projects. If you need a dumpster for your next roof replacement, we have amazing low rates on all roofing dumpsters. Our roofing dumpster rentals are available in a variety of sizes, suitable for asphalt shingles, bundle wrappers, metal gutters, and wood garbage. Note dirt, concrete, asphalt, and brick are not allowed materials for these dumpsters.
Need help finding the right size roofing dumpster? View our dumpster sizing for roofing calculator.
Dumpsters For Recycling in Oconomowoc
Milwaukee Dumpster Rental offers fast and easy recycling dumpster rentals to help you dispose of waste responsibly. We recognize recycling is important and are dedicated to providing our customers with a method for environmentally friendly trash disposal. Our dumpster rental services include a variety of sizes to meet your requirements, including the disposal of cardboard, metal, plastic, and other recyclable items.
What Can't I Put In A Dumpster?
Our dumpsters do not accept lead-acid batteries, fluorescent bulbs, asbestos, gas, oil, wet paint, radioactive waste, medical waste, tires, or combustible or explosive objects. We also not accept "Hazardous Materials." Check out our full list of prohibited dumpster materials.
Why Choose Milwaukee Dumpster Rental?
Low Prices: The best flat rate pricing on dumpster rentals around. Online orders save an additional $20.
No Hidden Fees:

We never charge hidden fuel or tonnage fees.

Online Ordering: Secure a dumpster for your next project online 24/7.
Easy Process: Rent a dumpster through our simple, worry-free process.
Wide Inventory:

Choose from 7 different dumpster sizes for rent.
No Room For a Dumpster? Try Our Fast & Easy Junk Removal Service.
Don't have room for a dumpster? We have you covered. Milwaukee Dumpster Rental offers a fast and convenient junk removal service. Forget traveling to eliminate the trash and waste taking up space, we'll come to you and take away the junk. We'll even send 1-2 employees to help you load up.