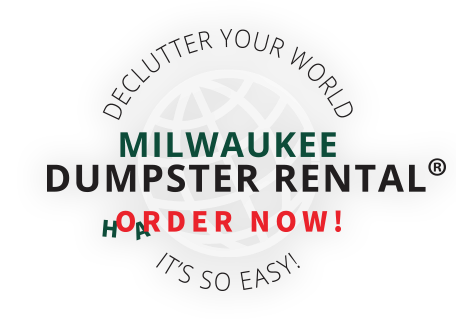 Dumpster Rentals in Brookfield, WI
Affordable Waste Management Services for Your Brookfield Project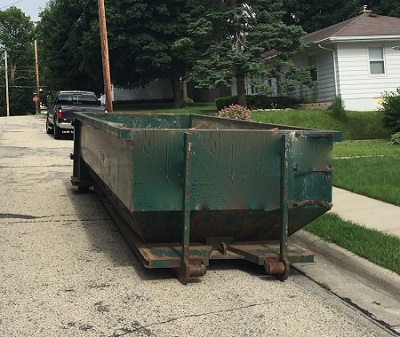 When you need high-quality waste management services at the most affordable prices, Milwaukee Dumpster Rental is the company for you! We provide the best dumpster prices in the Brookfield area for your waste management, junk removal, recycling, or construction debris clean-up needs.
We have lugger and roll-off dumpsters in a wide range of sizes to fit your particular project. No matter if you're cleaning the junk out of your garage or you're working a large construction project, a rental from us makes the whole process much easier.
| | | | |
| --- | --- | --- | --- |
| Size | Type | Capacity | Price |
| 8 Yards | Lugger | 2 Tons | $450* |
| 10 Yards | Lugger | 2 Tons | $455* |
| 12 Yards | Roll-off | 2 Tons | $460* |
| 15 Yards | Lugger or Roll-Off | 3 Tons | $480* |
| 20 Yards | Lugger or Roll-Off | 3 Tons | $495* |
| 30 Yards | Roll-Off | 4 Tons | $525* |
| 40 Yards | Roll-Off | 5 Tons | $640* |
*Save $20 when you order online!
What is the Difference Between a Roll-Off Dumpster and a Lugger Dumpster?
A roll-off dumpster has wheels for easy placement and a gate that opens for convenience. Roll-off dumpsters are perfect for household cleanups, and our larger roll-off dumpster rentals are great for estates and construction projects. Different roll-off dumpster rental sizes have certain ton limits.
If a roll-off dumpster is too large for your property, we also offer lugger dumpster rentals. The lugger does not have a gate but does have a shorter side to toss trash into it. It Is great for cleaning out your garage or spring cleaning, yard waste and general trash.
What size dumpster do I need?
Check out our roll off and lugger dimensions to figure out what size you require.
Most homeowners cleaning up or remodeling their home, yard, basement, or garage don't need anything bigger than a 20-yard dumpster. Large commercial construction jobs or contracting jobs may need something a bit bigger with a higher-ton cap.
Save $20.00 when you order online
What can I put in a dumpster in Brookfield?
Most construction and household materials can be put into a dumpster. We've compiled a list of items that you can't put into a dumpster to help you identify the main items which can't go in. This includes tires, electronics, wet paint, large appliances, chemicals, asbestos and medical waste.
What if I don't have room for a dumpster?
If you don't have enough space for placement and parking, consider a Brookfield junk removal pick up at the same low cost. If your dumpster obstructs the public right of way, you'll need a dumpster permit from the Village of Brookfield.
Dumpster rental for roofing shingles
We provide residents and businesses throughout Brookfield with affordable dumpsters for roofing shingles. You can rent a roofing dumpster with no ton cap to throw away or recycle your asphalt shingles, tar paper, and nails.
Roofing dumpster rentals are not applicable to cedar shakes. If a load of asphalt shingles are mixed with cedar shakes, regular terms and rates will apply.
Can I use a dumpster for concrete?
Yes, you can. If you need to haul away concrete, asphalt or dirt, we have several sizes available for you to use. A 12-yard roll off dumpster is the largest available size for hauling concrete.