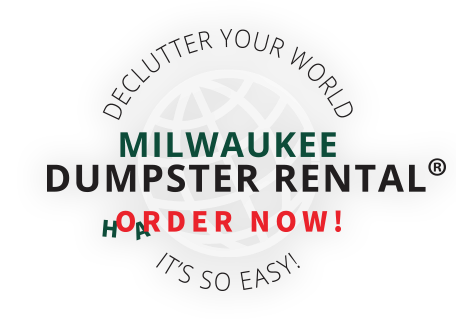 Milwaukee Dumpster Rental Terms Restrictions
Policies, Terms & Conditions
Any access or use of MilwaukeeDumpsterRental.com constitutes acceptance of the following Terms & Conditions on your behalf. Acceptance means you will be bound to the terms in this agreement and any provisions made in the future. A & P Construction Services, Inc. has the right to amend their Terms & Conditions and Privacy Policy at any time. It is your sole responsibility to check back frequently for updates and changes.
AGREEMENT OF ONLINE BEHAVIOR
You agree to not use this site or our services to undermine the integrity of the site or our services.
LIMITATION OF WARRANTY AND LIABILITY
You, the customer, agree to use our site and services completely at your own risk. There are no warranties given for any services rendered included but not limited to information, uninterrupted access or products provided. We disclaim any warranties concerning availability, accuracy, omissions, content of information, or suitable use of product. We disclaim any liability applying to service; deletion, omission, interruption, communication or transmission failure, unauthorized access to information or record, inability to access site, or computer virus pertaining to negligence, breach of contract, or any other form of action. We disclaim any liability applying to product; performance, defect, theft, destruction, or alteration pertaining to negligence, breach of contract, or any other form of action. This site nor its services nor any partners or affiliates shall be liable for damages caused by use of this site or its services.
Terms & Conditions
By shopping or visiting MilwaukeeDumpsterRental.com you accept the following terms of use:
1. Electronic Communications - when you use our web site or send us email, you are communicating with us electronically. You agree to receive communication from us electronically. You agree that what we provide to you electronically satisfies any legal requirement stating that such communications must be made in writing.
2. License - A & P Construction Services, Inc. grants you a limited license to view and use this web site and not to download or modify it in part or whole. You are explicitly not granted permission to use data gathering tools, link directly to individual site elements, or otherwise exploit this web site in part or whole for commercial purposes. You are given permission to link to the home page of this web site only, but you may not use the A & P Construction Services, Inc. logo in that link without permission.
3. Your Account - A & P Construction Services, Inc. does not sell any products to children but rather to adults who can make purchases with a credit card. If you are under 18 years old, you may use this web site under the supervision of a parent or guardian. A & P Construction Services, Inc. reserves the right to refuse service, delete accounts, remove and/or edit content, and cancel orders at their discretion.
4. Please check Service Areas for "Online" Orders. Call for pricing outside delivery area.
5. Customer is to ensure adequate space is present.
Driver has the final say on whether enough space is present for service (delivery, exchange, removal, etc), figures below are approximate.
Equipment (Truck, dumpster, etc.) cannot touch branches or wires.
Fourteen and a half (14.5) vertical feet is required for transit to placement location.
Roll-off trucks require sixty (60) feet in a straight line and twenty-three (23) vertical feet during loading and unloading of dumpster.
Lugger trucks require forty (40) feet in a straight line and sixteen (16) vertical feet during loading and unloading of dumpster.
Key dimensions of the trucks.
Mirror to Mirror distance on truck is eleven-and-a-half (11.5) feet.
Width of roll-off truck is nine (9) feet.
Width of lugger truck is eight (8) feet.
6. In the winter months for all service visits (delivery, exchanges, and removals, etc.) customer is to ensure driver's approach is clear of ice, snow, and is salted. From removal, snow must be removed from all sides of the container.
7. Placementa. The dumpster must be place on a hard level surface (gravel, asphalt, concrete, etc.)b. Dumpster may not be placed on grass.
8. Loadinga. Dumpster must be kept level full, that is, everything must be flush or below flush with the top rim.
9. Trip Feea. A $135.00 trip fee may be applied to false runs. False runs could result from blocked containers, overloaded containers, blocked placement location, inadequate space for placement, refusal of dumpster, etcetera.
10. Rental Perioda. Rental period is 15 calendar days, with day one being delivery day and the dumpster being removed on the 15th day.b. Rental may be extended for $12/day, for a maximum rental of 30 days, with adequate notice (see order changes below).
11. Ton Overagea. $85.00 per Ton over Tonnage Cap, prorated. Credit card may be charged for overages.b. The final weight of each dumpster is issued at the end of each month. This may cause a delay in final billing. If you need the weight of your dumpster immediately, call us on the day after it has been removed or exchanged and we will work to provide you that information.
12. Order changesa. Must be submitted before noon the business day before service to allow adequate time for implementation. The sooner a change is communicated, the better.
13. Street Placementa. Customer is responsible for barricades and street permit if container is dropped outside of the city of Milwaukee in a city rite-of-way. Includes sidewalks, alleys and streets. Dumpsters do not have reflective tape.b. Milwaukee Dumpster Rental must receive a copy of the street permit BEFORE a delivery date can be scheduled. Please note that a delay in receiving the permit may push out the delivery date.
14. Customer is responsible for all materials in dumpster. Credit Card may be charged for ton overages, restricted items, trip charges, street permits, barricades, or applicable fees.
15. Restricted Items - Customer represents and warrants that the waste material to be collected and transported by contractor pursuant to this agreement is solid waste generated by customer and will not contain lead acid batteries, fluorescent lamps, asbestos, gas, oil, wet paint, radio active waste, medical waste, flammable or explosive materials, large appliances (including refrigerators, conditioners, washers and dryers, water heaters), tires. No "Hazardous Materials" of any kind. No electronics, such as TVs. Computers (desktop, laptop, netbook and tablet computers) desktop printers (including those that scan, fax and/or copy) computer monitors; other computer accessories (including keyboards, mice, speakers, external hard drives and flash drives) DVD players, VCRs and other video players (i.e., DVRs) fax machines and cell phones. No large amounts of Concrete, dirt, or asphalt. No yard waste. No automotive parts.
16. Roofing Special - If Applicable to your area- This offer only available for Asphalt shingles, tar paper & nails. No gutters, wood, flat top roofing or any other debris. If Mixed material normal pricing will apply. Overall weight limit is 15 Ton.
17. Customer warrants that any right of way provided by customer from customer's equipment location to the most convenient public way is sufficient to bear weight of all contractor's equipment and vehicles reasonably required to perform the service herein contracted.
18. Contractor or sales agent shall not be responsible for damage to any private pavement or accompanying subsurface to lawn, concrete, asphalt or any route reasonably necessary to perform the services herein contracted.
19. Payment is due within 30 days of sale. A 1% per month (12% per year) late payment fee will be assessed on any unpaid balance remaining after 30 days.20. Product Descriptions - Our product descriptions are as accurate as possible, but we do not guarantee that they are correct. If a product you receive is not as it was described on the site, then your only option is to contact us.
21. Other Companies - A & P Construction Services, Inc. does not assume any responsibility or liability for any third party services offered through our web site.
22. Applicable Law - As it regards resolving any legal disputes, you agree that the laws of the state of Wisconsin govern these terms of use.
23. Modification and Severability - A & P Construction Services, Inc. reserves the right to modify these terms of use and our other policies at any time. If any of the terms of use stated herein are deemed to be invalid, that specific condition is deemed severable and does not affect the other conditions herein.
Liability Disclaimer
MilwaukeeDumpsterRental.com and any information found on the site are offered for informational purposes only. A & P Construction Services, Inc. is not liable or responsible for the availability, usefulness, or accuracy of the content made available or transmitted to this site. The information has not been verified by an outside source or authenticated either wholly or partially by A & P Construction Services, Inc. A & P Construction Services, Inc.is not responsible or liable for any misfortune, hardships, or injury resulting from the use of this site.
A & P Construction Services, Inc. is not liable for: Products damaged by the shipping company
AVAILABILITY
Our pricing reflects great value because we strive to maintain a high level of inventory for all of our merchandise available at our on line store. Occasionally demand does surpass our supplies as we replenish our stock. This can cause a slight delay in the shipping of your container. If you have a critical time frame in which you are working please contact us to verify the item is in stock.
Q. How long will it take to process my order?

Orders will be processed as soon as possible. Orders placed on Saturday, Sunday, and holidays, will be processed the next business week. If you ordered an item that is out-of-stock, you will receive an email with expected shipping date. Orders containing both in-stock and out-of-stock items will be shipped when all items are in stock.
Return/Refund Policy
While we are eager to guarantee the quality of our services and products, all returns and cancellations must be pre-approved by our customer service department. Please contact us at 414-550-2988 to contact a representative.
For Cancellations, Please contact us at Least 24 Hours before your container delivery: 414-550-2988.

Cancellations made less than 24 Hours before your delivery day and time, May be charged a Trip Charge.
At A & P Construction Services, Inc., we want to ensure you are satisfied with your order and the ordering process.
All items and services that are ordered from A & P Construction Services, Inc. can be returned within our guidelines and time frame. We understand that sometimes a purchase doesn't turn out the way it was planned. We ask that you carefully check the; Date, Time, Quantities and specifications before ordering and if you have any questions please do not hesitate to contact us. 414-550-2988.
DEFECTIVE MERCHANDISE
A & P Construction Services, Inc. goes to great lengths to assure the highest level of quality control. We will not honor an exchange or refund for a defective container if the product has been misused, neglected or harmed in any manner outside of our care instructions. Please see the care instructions for these terms.
Privacy Policy
What Information Do We Collect?
A & P Construction Services, Inc. is providing this privacy statement to insure its visitors our dedication to customer privacy. When you visit A & P Construction Services, Inc. you can expect the following practices:
We do not acquire any personal information unless it is specifically volunteered to us
We do count the number of visitors, but do not acquire their personal information.
The information volunteered to us is only used to process transactions with a secured third party merchant
We do use cookies in order to organize your shopping cart.
A & P Construction Services, Inc. only collects information provided by you, the website user, when you place an order for our products or services, register on our site or create a member account, subscribe to our newsletters, or fill out contact forms. Information collected through these methods include: name, email address, mailing address, phone number, or credit card information and billing address.
Any information collected from you while using our website may be used to: personalize your experience on our site, improve our website, improve customer service, or to process transactions. The information collected, whether private or public, will not be given, sold, exchanged, or transferred for any reason to another company or person without your consent, other than for the purpose of delivering the products or services purchased. The email you provide during purchase will only be used to update you on information regarding your order, to contact you about Special Discounts and News about A & P Construction Services, Inc.
Links
If we have links to other internet based sites and we cannot be responsible for their privacy conduct. We do take care in the sites that we link to our own site and feel they take as much care in your privacy as we do.
Website Security Methods and Fraud Prevention
All transactions are conducted in a secure environment to protect against fraudulent observation and or use. We do not store your financial information on the web site such as credit card information.
Any credit card information, or other sensitive information, collected by MilwaukeeDumpsterRental.com is first transmitted to Secure Socket Layer (SSL) technology and then encrypted in transmission. All authorized persons are required to keep information accessed via our database confidential. At our discretion, orders received over the phone or internet may require photo I.D. verification.
Payments
We prefer that customers pay for merchandise via; Purchase Orders (Verified), MasterCard, Visa, Discover and American Express.

Currency in which transactions on MilwaukeeDumpsterRental.com will be conducted is in United States currency.
Copyrights
Copyright © A & P Construction Services, Inc. 2022. All rights reserved. The materials on this website, including all text, images, graphics, design concepts and information, are protected by applicable copyright laws. Reproducing, copying, duplicating, publishing, distributing, or use of any information on MilwaukeeDumpsterRental.com, in whole or part, is restricted (except as provided by the Terms & Conditions of this site or with written permission from A & P Construction Services, Inc.)
Thank you for shopping with us. We look forward to working with you!
The A & P Construction Services, Inc. Team