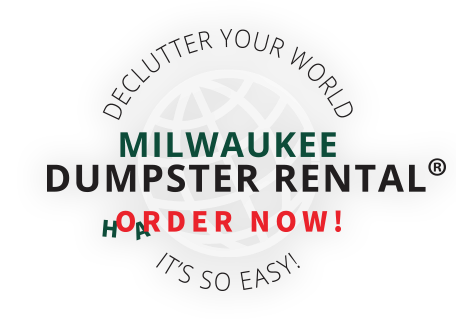 Can You Put Appliances in a Dumpster?
What Can Go in a Dumpster Rental in Milwaukee
If you are renting a dumpster for the first time in the Milwaukee area, you should be aware that not everything can be thrown away. Dumpster rentals have certain restrictions of what you can or can't throw away, and Milwaukee won't permit certain types of materials in dumpster rentals.
Appliances are on a list of restricted items in Milwaukee, meaning appliances are not allowed to be thrown away in a dumpster. Some examples of appliances not allowed in dumpster include:
Stoves
Washers
Dryers
Refrigerators
Freezers/Chillers
Air Conditioners
Dehumidifiers
Microwaves
Dishwashers
Heaters
If you have an old appliance you need to throw away, get in touch with your Milwaukee-area recycling center to find the best way to dispose of it. Milwaukee Dumpster Rental offers junk removal pick-up services for the removal of restricted items. Contact us today to learn more.
Phone: (414) 286-CITY
Drop Off Center Locations
North - 6660 N Industrial Road
South - 3879 W Lincoln Avenue
Summer Hours
Tuesday-Sunday 7AM – 3PM
Monday CLOSED
Winter Hours
Tuesday-Saturday 7AM – 3PM
Sunday-Monday CLOSED