Milwaukee Junk Removal New Service
Milwaukee's got a brand new junk removal service. jump back! Alright, I admit, not as catchy as James Brown, but just as slick.
Milwaukee Dumpster Rental is now offering a pick up service for your remodeling/ household clean up project in the Milwaukee area. If you do not have a large amount of debris/ garbage and thus do not require a dumpster service.
We now offer a clean up service just for you:

6 yard removal service - $250 Flat Rate. 10 x 6 x 3 area

3 yard removal Service - $150 Flat Rate 8 x 4 x 2.5 area

Items outside area will be prorated $50 per yard.
This is how our Junk Clean Up Service Works:

Stage your items in a accessible area, in the driveway, near road or ally way
Schedule the day of your junk removal and we will haul away your debris
That's It - You Are Done!

Independent Contractors - Save the time of running to the dump. Save yourself the time and money of running to Menards for a bagster. This service works well for that contractor who has that particular customer who does not want a dumpster on the driveway. In some instances the subdivisions do not allow dumpsters for remodeling or they charge a fee to the homeowner for the dumpsters to be placed on their own property. (not kidding) This service will save time by not having to haul the debris to a landfill or dump site and can save you the hassle of pulling permits for your dumpster.
Builders and Remodelers - Our clean up service comes in handy for the end of the project when just 6 yard of misc debris (or less) remain, like cardboard boxes, wood scraps and carpet scraps. We can save you the time of running to the landfill or that dumpster on another job site for that small amount of debris.
Home Owners / do it your-selfers - Take advantage of this clean up service for the similar reasons listed previously in this article. Most of the time a homeowner will under estimate the amount of debris need for a remodeling project and find themselves with that pesky pile of junk near the end of the job. Our junk removal service can save you hundreds of dollars and valuable time. Perfect for household items,bathroom kitchen remodeling, contractor, decking, siding and garage clean outs and general clutter, washer, dryers, stoves, water heaters, carpeting, insulation, drywall, whatever you may have feel free to give us a call and we will answer your junk removal questions. Give us a call we are helpful in this matter.
CALL TODAY 414-550-2988
Items we do not accept - No roofing, tires, concrete, dirt, yard waste, electronics, TV, computers, refrigerators, liquids or hazardous materials, asbestos, fluorescent lighting, Items that are banned in a landfill .
We look forward to serving you in these areas. Our junk removal service and prices include the following areas and between. Milwaukee , Waukesha, Racine, Caledonia, Bay View, Shorewood, Cudahy, St Fransis, South Milwaukee, Oak Creek, White Fish Bay, Bay Side, Fox Point, Bayshore, Mequon, Fox Point, Glendale. Greendale, Wauwatosa, Brookfield, New Berlin, Franklin, Germantown, Pewaukee, Brown Deer, New Berlin, Menomonee Falls, Elm Grove, Delafield, Mukwanago , West Allis, West Milwaukee, Hartland Sussex and more.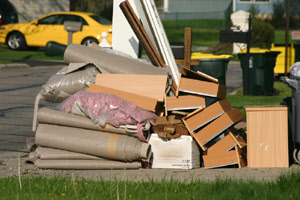 Return to Dumpster Rental News